About Us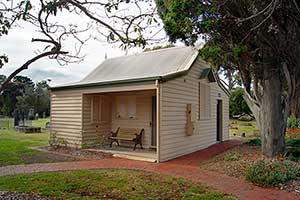 The volunteers who make up the Mornington & District Historical Society have for many years conducted tours of the Mornington Cemetery.
Neil Taylor, Margaret Grice, Diane White and others were always aware of the history contained within and thanks go to them for their early research.
Val Wilson took up the gauntlet and has worked tirelessly to collect and consolidate the information on this web-site.
While the amount of information is significant, we are always looking for more. If you are able to add to our archives, we would love to hear from you via our Contact Form.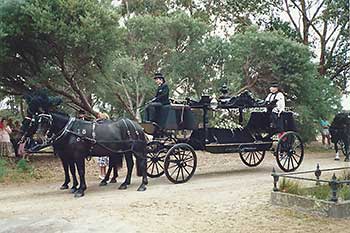 We are also blessed with the foresight shown by the volunteer members of the Mornington Peninsula group of the Genealogical Society of Victoria who, in 1985, transcribed the inscriptions on the headstones in the cemetery. Two fires, one in 1907 and another in 1923 resulted in the loss of several older wooden Gravesite markers.
Cemetery Tours
Our Cemetery Tours are normally held in the last weekend of October, to celebrate History week.