Cemetery Plan by Denominations
Mornington Cemetery
Mornington Cemetery is located in Craigie Road Mt. Martha on Victoria's Mornington Peninsula. It was surveyed by Mr. H. Permein the Government Surveyor in 1855, and was originally called the Mt. Martha Cemetery, then the Moorooduc Cemetery.
In 1891 when trusteeship was transferred to the Shire of Mornington the cemetery name was changed to Mornington Cemetery.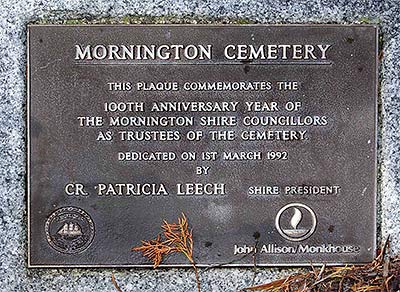 Mornington cemetery celebrated its centenary in 1992. The religious denominational sections are now closed to burials, but we will feature some of our early folk who are buried there.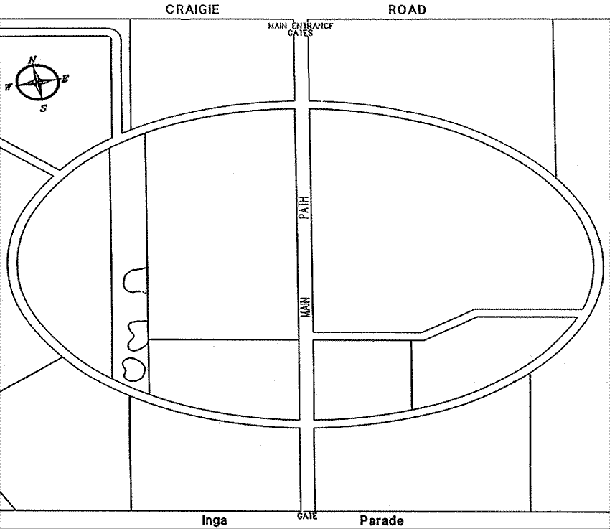 Sadly some of the earliest burials found were of young children.
Elizabeth Connell-   1858, aged one year.
Thomas Allchin-      1858, aged seven days.
The earliest grave marker still standing is of James Wood aged 12 years who died in 1858.