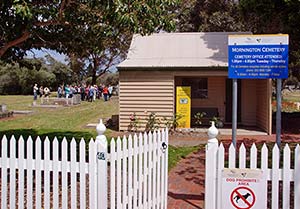 Cemetery Tours...
Our Cemetery Tours are normally held in the last weekend of October, to celebrate History week.
However, Cemetery Tours can be arranged at any time throughout the year, for groups of
ten or more.
Are you are interested in joining a Friends
of Mornington Cemetery group?
Mornington & District Historical Society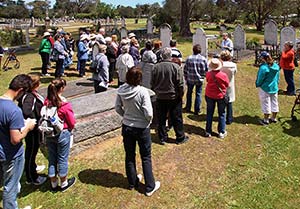 may be available to present the information
on this website to local (Mornington Peninsula) groups.
Any or all of these queries should be made via the form on the Contact Page.