Thomas and Theresa Coxhell
---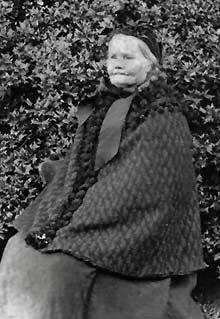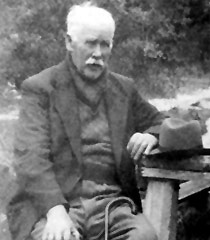 Thomas Coxhell was an early pioneer, who was born in Middlesex, England in 1825.
He married Theresa Anne Tynan on 17 September 1857 at St. Francis Church, Melbourne.
Theresa was born in Dublin Ireland in 1831, and arrived in Port Phillip aboard the "Western Bride" in 1855. Her passage had been paid for by Mr. Balcombe of The Briars, where she had been contracted to work for one year as a Ladies' maid for a yearly wage of twenty pounds.
Thomas' first job in this area was as a bricklayer at The Briars.
In 1862 he purchased land at Osborne overlooking The Briars and Balcombe Creek, and built a house where he and Theresa reared their eight children.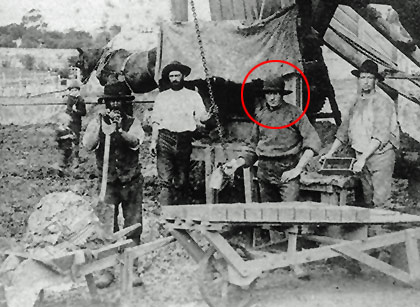 Thomas also worked as a brickmaker (second from right in the photo), using the waterholes on surrounding farms to make bricks to construct buildings for the owners.
When he retired he and Theresa moved to Alfred Street, Mornington where he died in 1905, aged 80.
He was survived by his eight children, 43 grandchildren, and eight great grandchildren.
His wife Theresa died two years later, aged 76.
Grave Site and Headstone